ONLINE BOOKING
ONLINE BOOKING
How to include the free online booking system in your Wordpress?
In Gespet copy the code and later we will paste it on Wordpress:
In the Settings option > online booking/appointments > "Add to your web" copy the code in the language you want

Keep only the part between "", that is https://***. In the following screenshot, you can see it in detail:
Now we are going to include it on Wordpress:
Wordpress does not correctly interpret scripts simply by pasting them into an entry or post.
To interpret the script correctly and show the Online booking form:
Option 1: Access the Code Editor and paste it there: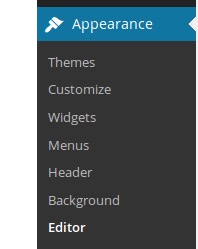 note: It will appear in the place where you hit it, if you paste it at the bottom of the page, it will appear in the footer and if you do it in the side menu, it will appear in that area.
Option 2: Use a plugin to insert scripts. There are many and you can choose the one you prefer, for example"CSS & JavaScript toolbox", "Scripts n Styles" or any other.
If you do not know how to do this, contact your webmaster to insert it in the part of the web that you want.
TAGS:
pet hotel online instagram booking | pet grooming online facebook booking | animal hotel online web booking | pet nursery online facebook booking | pet training online web booking| pet kennel online web booking | pet grooming online web appointment